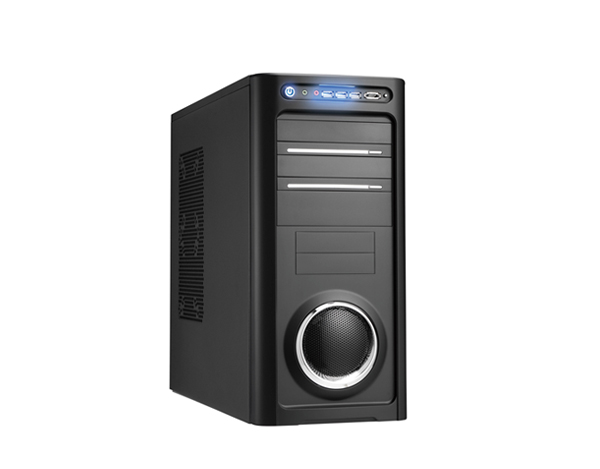 FEATURES :
■ User-friendly USB 2.0 x 3, Audio & speaker, E-SATA ports on top.
■ Elegant LED power button and LED light design on top panel.
■ Modern Color-LCD display design with nickel coating decoration.
■ Tool-free clips installation for 5.25'' devices and sliding rails for 3.5'' devices.
■ Bottom-placed PSU design for better airflow and easier installation.
■ Suitable for any Prescott system.